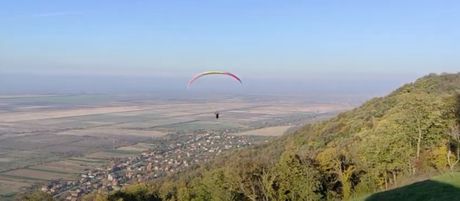 The city where the founder of the Serbian drama was born is often called "Sterija's town" after him. It nested in the very southeast of the Pannonian Basin, at the foot of the Vrsac Hill.
It is surmounted by the slopes of the Vrsac Mountains. The city is located about 15 kilometers from the border with Romania and about 80 kilometers from the Serbian capital, Belgrade.
Vrsac is a city that is the home to many famous people, such as Vasko Popa, Bora Kostic and Paja Jovanovic – writers, grandmasters and painters who have left a significant mark on Serbian history and culture.
The rich heritage of Vrsac
The City Assembly building, the Bishop's Palace and the pharmacy on the steps are just some of the buildings that show off the rich baroque and neo-Gothic architecture of the city.
The largest Roman Catholic church in Serbia, dedicated to St. Gerard and built in the second half of the 19th century, is also located in Vrsac. There is an Orthodox church in that city as well, dedicated to the Holy Father Nikolaj, which was the largest Orthodox church in that area three centuries ago, when it was built.
Since it was founded in 1882, the National Museum in Vrsac is considered to be one of the oldest in the whole of the province of Vojvodina.
And last but not least, there's the Vrsac Tower.
City landmark
On the Vrsac Hill, which stands close to this town in the Banat region, there is a tower built during the 15th century at 399 meters above sea level.
Research data shows that the Serbian Despot Djuradj Brankovic built the tower after the fall of the city of Smederevo.
Today, the so-called dungeon tower is best preserved and is one of the symbols of the city of Vrsac.
Things not to miss when visiting Vrsac
After touring all the famous buildings, don't forget to visit the Vrsac City Park.
Apart from enjoying numerous types of trees and flowers, you can also see English and French parks, since the one in Vrsac was inspired by them.
And if you want to take a break after a walk, there is also a cafe known for its large terrace, where you will feel like time has stopped.
(Telegraf.rs)
Telegraf.rs zadržava sva prava nad sadržajem. Za preuzimanje sadržaja pogledajte uputstva na stranici Uslovi korišćenja.